Fractal Heart Arrows - Rainbow - Leather Boots
Sale price Price $234.00 Regular price Unit price / per
 (Scroll For Sizing Chart & More Pics)  
Our Leather Boots are the flyest Boots made for walking that you ever did see! Made with high-def print, vegan-friendly* synthetic leather, so you'll have well-protected feet, while viben like a boss with remarkable style to boot.
*No vegans were harmed in the making of these boots...also they contain none of our animal friends
Clearly, this need not be stated... but everyone who sees them shall know... these boots were made for walking...and that's just what they'll do.  
Complimentary to any fit Sacred Soles provide maximum flyness, and an all-around Fuck Yeah Vibe in addition to epic self-expression through your choice of Sacred Designs!
Wear yours to festivals, the movies, on a walk with the dog, to the club, or in your birthday suit streaking through your local outdoor mall; "Wherever you wear them...it's Sacred." 
Fun First 😎🤙 Saftey Second
 Also, they feel great because you know wearing Sacred contributes to the movement of Revolutionary Generosity through our world. 
Go Team Earth!
All of our Leather Boots are custom-made-to-order and handcrafted to the highest quality standards.
Features vegan-friendly leather.
Lace-up closure for a snug fit.
Soft textile lining with sturdy construction for maximum comfort.
High-quality rubber outsole for traction and exceptional durability.
Please allow 7-9 days to receive a tracking number while your order is hand-crafted, packaged and shipped from our facility. Estimated shipping time is 2-4 weeks.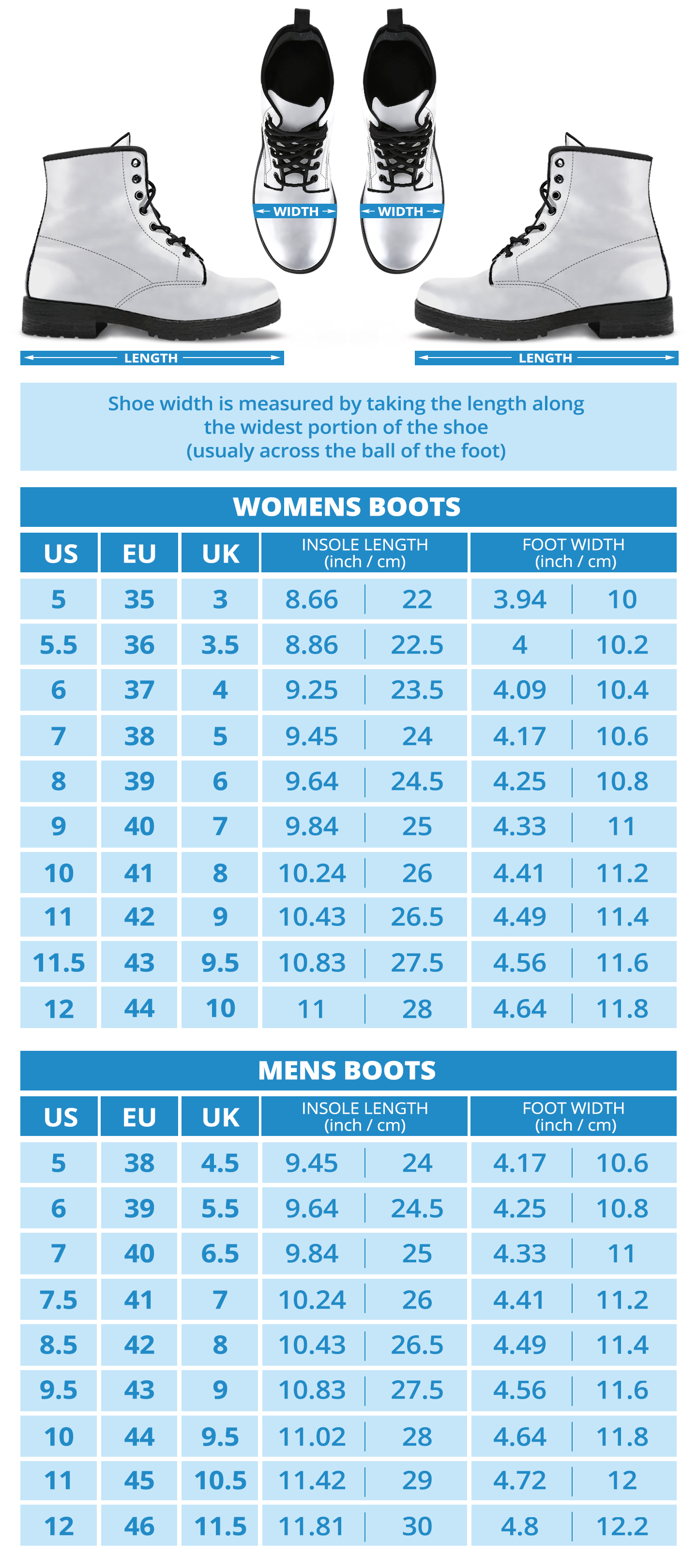 ***Important Info***

 Generosity Guide 
Total Price = $234 + Tax (based on region)
Donated = $123
Our Cost = $47.08 - $49.42
Company Profit = $63.92 - $61.58
This is Revolutionary Generosity
Donation Breakdown:
Total Donation= $123>>>$80>>>$22>>>$21
- Charity:Water = $80
Giving 2 People Access To Clean Water For 1 Year 
- One Tree Planted = $22
Planting 22 Trees To Take Back Our Carbon Footprint And Give  Back To The Global Climate
- Give Directly Charity = $21 
To Give $21 dollars is donated directly to people impacted by Covid-19 through GiveDirectly 
We Do Advice That Anyone Choosing To Wear SACRED Be Prepared For Copious Quantities Of Smiling Faces Pointed Your Way, Excessive Compliments, Flattery And Praise